most importantly
also the biggest Korean holiday, Seolnal! Long description short, it's basically half serious familial/ancestral ritual, half having fun with traditional foods and games. Boarding school makes the former a little hard, but the latter... oh boy, the latter.
Needless to say, Yong Soo is excited. So excited, he is getting new year
all over your Hogwarts
.
The new year officially begins on Thursday, but Yong Soo's whirlwind of activity begins tomorrow. If your character sees him and it's not a class setting, he has fully embraced the notion of starting the new year fresh and is cleaning. And I mean
obsessively cleaning
, making rounds even after the house-elves do their thing. This is especially true of the Ravenclaw common room and boy's dorm. If anything goes missing, it may well be because Yong Soo is polishing it somewhere. Roomies, this is the cleanest you will see his... anything... in about a year, so maybe this is a blessing in disguise. Neat freaks, if you want to join in, by all means!
As for Thursday, breakfast is going to be a little bit different. Yong Soo's managed to convince the house-elves to serve
tteokguk
. Eat it if you want good luck in the next year! During official school free time, Yong Soo will be partaking in traditional games like kite-flying and
jegichagi
(hacky-sack was invented in Korea!) with any
un
willing participants.
It's also going to be the Year of the Rabbit! Remember those bunnies that recently escaped...?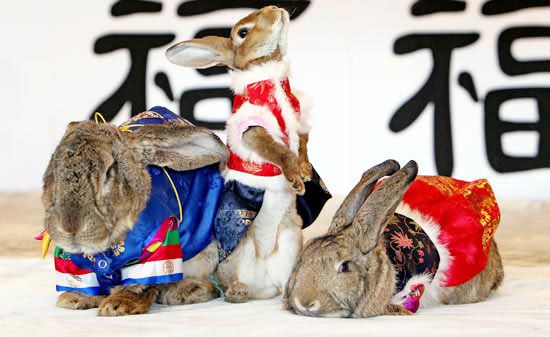 Yeah... surprise, Thijs.
Don't worry, Yong Soo will quickly return any items misplaced in his manic cleaning, clean up after the traditional games, and de-hanbok all rabbits. Furthermore, if anybody has a character from a culture that also celebrates Lunar New Year, let's plot here! I'd love for it to be a big celebration from multiple angles, though Yong Soo will probably loudly proclaim why his traditions are the most bestest.
Guys. Hey. What time is it? ... no, it's not adventure time. It's almost Lunar New Year! AKA a whole lot of things but